Telephone advice Mon - Fri: 8:30am-5:30pm
Sealey Workshop Equipment
Founded back in 1978, Sealey is known the world over as an industry-leading manufacturer of high-quality tools and workshop equipment. The UK-based company operates out of East Anglia, providing everywhere from DIY retailers to industrial sectors with their brand of professional products. This includes Sealey workshop equipment, a robust range of units that feature heavy capacity drawers, multi-storage facilities and lockable options. Equip4work is a leading supplier of Sealey workbenches, and here you'll find an amazing selection of best-selling products in a variety of sizes, functions and colour finishes to suit whatever your needs.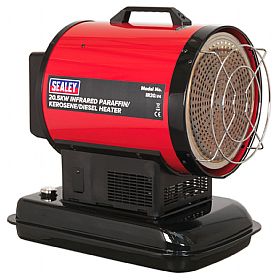 Delivery: 1 - 3 working days
Options
keyboard_arrow_right

Model
We provide a range of Sealey workshop equipment, for all your workshop needs. Whether you are searching for storage, work surfaces or tool kits, Sealey is a brand you can rely on for quality and reliability. The brand creates products that are highly versatile and functional, the perfect choice for those looking for workshop equipment that will aid efficiency and productivity. Their innovative designs combine clever storage solutions with durable worktops made from hard wearing materials, which results in long lasting equipment that can withstand the test of time.