ClearView Acrylic Classroom Display Boards
Durable and functional acrylic display boards.
Designed for use in schools, colleges, and universities.
Manufactured from a high quality 5mm thick shatterproof, transparent acrylic material.
Perfect for displaying artwork, photographs, certificates and awards, etc.
Also ideal for presenting important information to visitors.
Simply slide into the self-closing, reusable pockets.
Supplied complete with a standard security sheet which can be used or not, according to your requirements.
Security sheet is placed on top of the display board to prevent students etc from accessing the pockets.
Prevents photographs from being defaced and information from being removed, etc.
Available either with or without a name plate, measuring 350W x 80H mm - this can be placed above or below the display board and used for a header. Please see example image above.
Comes equipped with a stainless steel mounting kit and instructions to allow you to easily fasten to a wall.
Available in a large variety of sizes and designs.
Select a number and size of pocket, and choose between Portrait or Landscape.
1 year manufacturer's guarantee.
Delivered flat packed - no assembly required.
Please bear in mind: This is a NEXT DAY item if ordered by 3pm. Please make yourself available to receive delivery next working day. Failed deliveries will incur an additional re-delivery charge. In order to be able to offer next working day delivery of office furniture, next day office furniture is delivered flat packed and can only be delivered to the ground floor entrance of your building. Equip4Work cannot take the furniture in to your premises. In the event of any damages, please contact us immediately. If you have any queries, please do not hesitate to contact our sales team on 0800 298 3555.
| | |
| --- | --- |
| Dimensions (mm) | Capacity |
| 296W x 362H | 9 x A8 portrait |
| 383W x 580H | 35 x A8 portrait |
| 471W x 735H | 20 x A7 portrait |
| 644W x 580H | 35 x A8 portrait |
| 790W x 715H | 6 x A4 portrait |
| 960W x 714H | 4 x A3 landscape |
| 1051W x 580H | 6 x A4 landscape |
| 1051W x 790H | 9 x A4 landscape |
| 1051W x 877H | 6 x A4 landscape |
Delivery: Next Working Day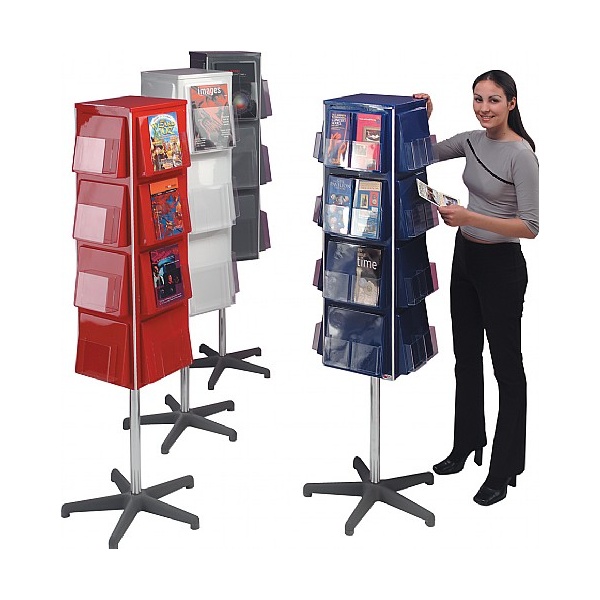 Delivery: 4 - 7 working days
Delivery: 10 -15 working days