As we all start going back to work, employees all over the UK are being advised to avoid public transport as much as possible, in an aim to prevent the spread of viruses.
With social distancing measures still in place for the foreseeable future, public transport will be running on a much lower capacity, likely causing delays and extra travel time for commuters.
To combat this, the UK government are encouraging workers to cycle to work, investing £2bn in making cycling easier and more accessible. With a cycling to work scheme already in place to help with purchasing bikes, this new investment will go into creating pop-up bike lanes, wider pavements, safer junctions and vouchers to help people pay for bike repairs.
As an employer, it's important to encourage cycling to work to help protect employees and prevent the spread of viruses in the workplace. While there are already many cycling benefits, there has never been a more important time to promote cycling to work.
The team at Equip4work have created this handy guide to help with encouraging employees to cycle to work, as well as provide tips to help prepare the workplace for an influx of bicycles.
Setting up a bike to work scheme within the workplace
Guidance for setting up a bike to work scheme is available on the gov.uk website and provides all the information you need for setting up a cycling to work scheme for your employees.
It lists cycling benefits, such as the positive impact it has on the health of individuals, as well as the benefits it has on the wider environment. Implementing this scheme within the workplace not only helps employees become healthier, but will encourage them to bike to work instead of taking public transport, which will help stop the spread of viruses to your workplace.
Inform your employees of what they can do
Promote cycling to work within the workplace as well as in online workspaces, as this will encourage employees to see the benefits and importance of cycling in this current time.
We suggest sharing different cycling routes showing how employees could get to work on a bike, as well as sharing information about a bike to work scheme and the bikes they could get from participating outlets.
Part of the government's most recent investment includes plans to make bike fixing facilities more easily available, so encouraging employees to get out their old bikes and take them to these facilities might prove to be a good step in encouraging cycling to work.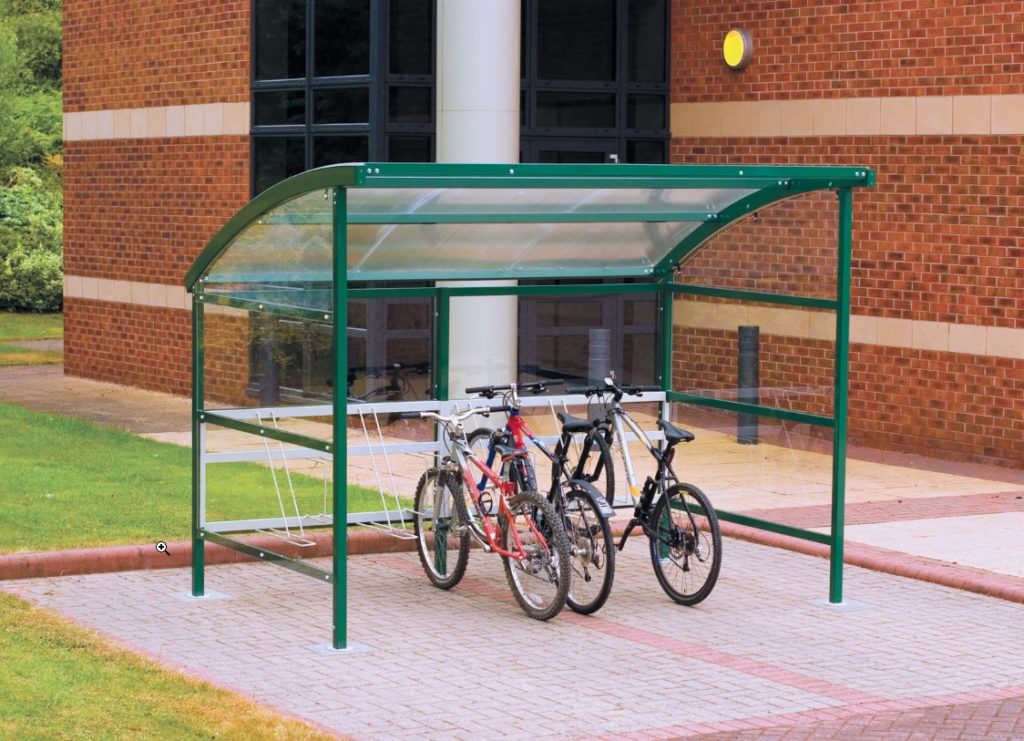 Prepare your workplace
It's important that the areas outside the workplace cater to cyclists as well as vehicles, making it a safe space for cyclists, pedestrians and drivers to commute to.
No matter how much space your workplace has, there are a few simple ways to improve it and make it more accommodating for cyclists.
Cycle storage
Not every workplace is already suitable for storing bikes whilst employees are working, but with Equip4work's range of cycle storage, you can easily change that.
As part of a wider range of premises management, Equip4work offers bike sheds, bike racks and bike stands that are suitable for a vast amount of different buildings and workplaces.
Including everything from sheltered bike units to simple bike stands, having the correct bike storage provides a safe place to store bikes. This will encourage employees to cycle to work, as it offers peace of mind that their bike is safe while they're working.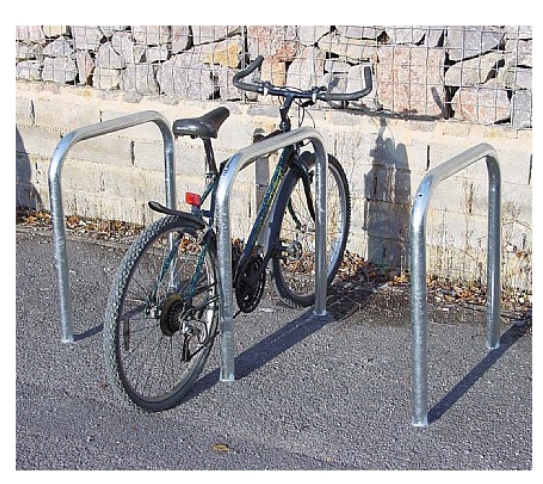 Street signs
Installing road signs in parking spaces and exterior parts of your workplace helps make the area safer for cyclists, therefore encouraging employees that it's safe enough to bike to work, and highlighting the importance of cycling road safety.
Implementing low speed limits and creating dedicated areas for cyclists and bikes makes work premises much safer, and Equip4work's selection of street signs are designed to help you implement this.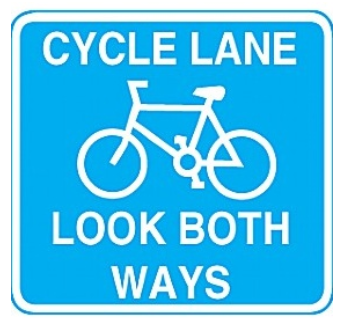 ---
Encouraging employees to cycle to work is highly important when it comes to looking after their health, as well as when it comes to keeping the workplace running smoothly as recent events threatens normality. 
Browse Equip4work's range of premises management today and discover cycle storage and street signs to help prepare your workplace for an influx of cyclists. 
---
Related Articles:
Creating An Eco Friendly Workplace
Blog Published Date: June 18, 2020
|
How To