With commercial spaces gradually reopening to the public after nationwide lockdown, it's important that they're as safe as possible for both customers and employees on their return.
From implementing health and safety regulations within the commercial workplace to ensuring social distancing measures are enforced, there are significant health and safety responsibilities for employers upon return to normal life.
Following guidance given by the UK government, we've created this handy guide on how to create a safe environment for customers and employees in commercial spaces such as shops, retail outlets and public offices.
Hand Sanitising
Having hand sanitiser stations evenly distributed throughout the workplace is key in ensuring customers and employees frequently clean their hands. With the average person spending roughly 3 hours cleaning their hands throughout lockdown, carrying on with this high level of hand hygiene is key to keeping everyone safe.
It's recommended that customers use hand sanitiser when entering the building, and they should be discouraged from unnecessarily touching products and pieces of equipment so as not to transfer any germs.
Setting up specialised hand sanitiser stations with high quality hand sanitisers and dispensers is a good way to create specific areas for hand hygiene, providing you with space to hold hand towels and extra hand sanitiser ready to refill.
Similarly, in the toilets it's important to promote good hand-washing technique through the use of signs, while making sure that soap is always fully stocked.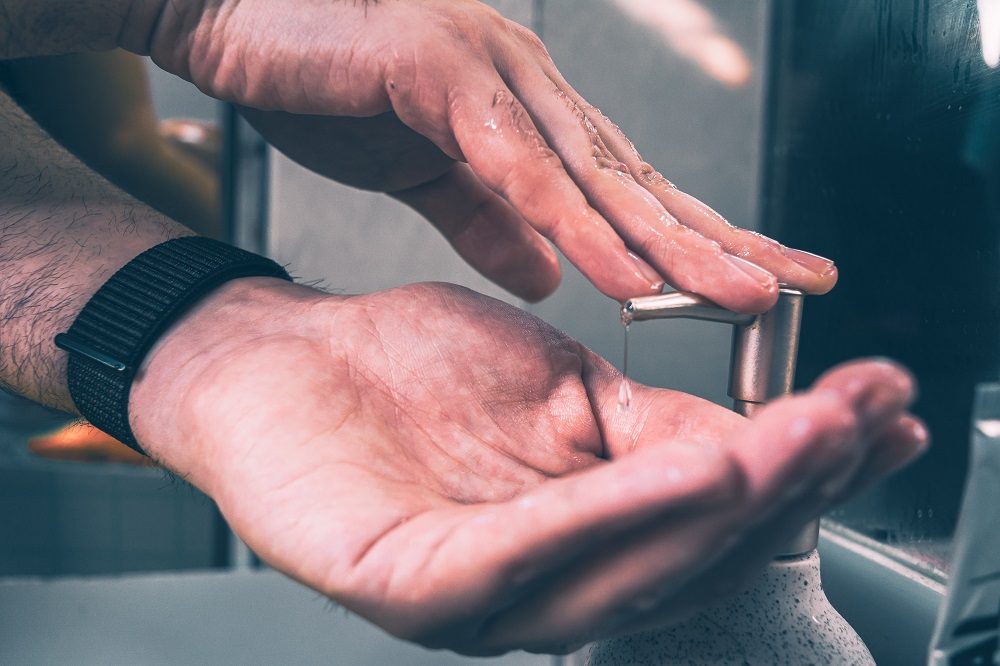 Social Distancing
As social distancing measures are still in place for the foreseeable future, the government recommends that all businesses should calculate the maximum number of customers that can reasonably follow social distancing guidelines (2m, or 1m with risk mitigation where 2m is not viable), and set a limit for the amount of customers allowed in store.
Reminding customers and employees of how many people can be in the building at one time, as well as where they should be standing in terms of social distancing, is easy enough to do with adequate signage.
Social distance floor stickers can be used to guide customers in a queue or while they navigate round a shop, while other social distancing solutions such as posters and safety signs help remind everyone of the rules.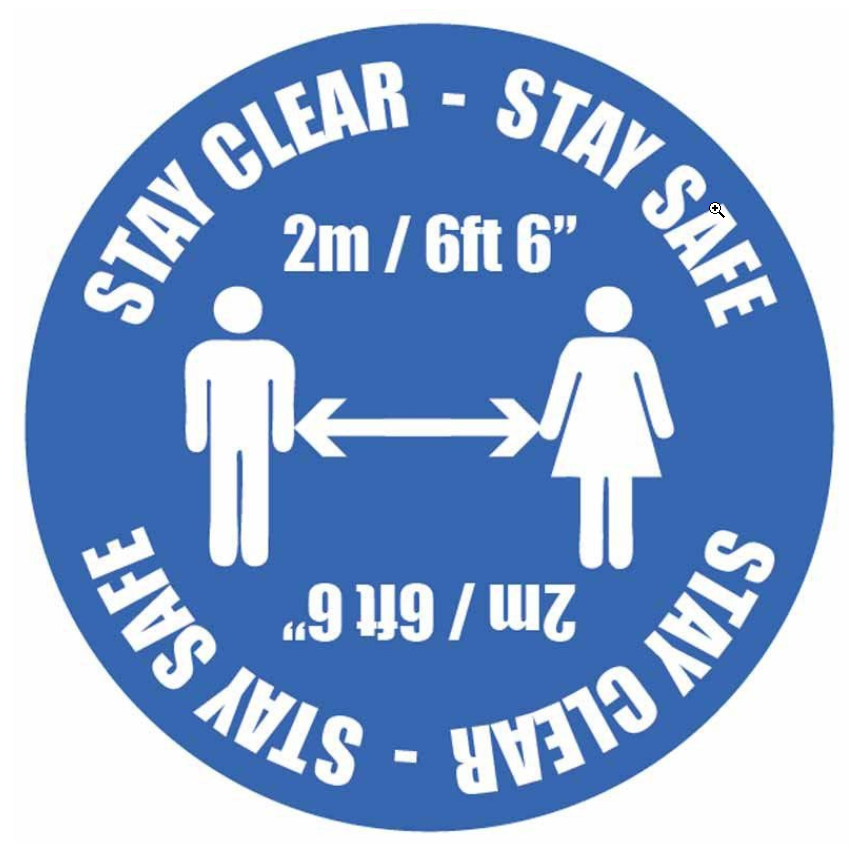 Protective Screens
Putting up protective screens on tills or in between office desks helps stop the spread of any germs when social distancing measures are not able to be put in place.
Protective screens for countertops and other spaces such as queues and entrances are available, as well as protective desktop and freestanding screens for office spaces.
Although these screens do help, it's still advised to follow social distancing rules at all times, as well as wear face masks if possible to further help stop the spread.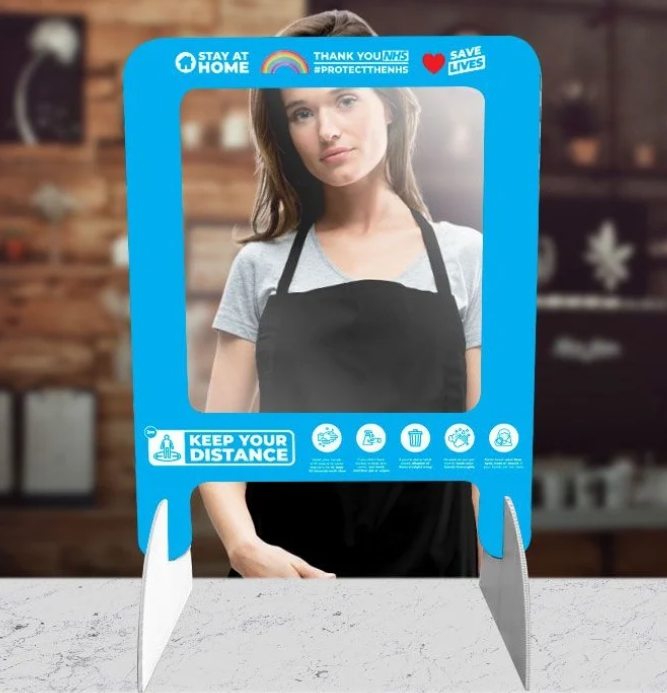 Cleaning
Efficient cleaning needs to be done more frequently than before, focussing on areas such as the toilets, common touch-points and desks/countertops. While it's important that customers and employees have good personal hygiene, it's also just as important that the premises stay clean to prevent the spread of any germs.
Having good cleaning products is the first step to keeping your workspace clean. Kärcher are now offering steam cleaners that kill 99.999% of viruses from hard surfaces, including viruses. Keeping on top of cleaning procedures like this will make your commercial space much cleaner and safer for everyone to be in.
It's also important to maintain good ventilation in the work environment, for example opening windows and doors frequently where possible.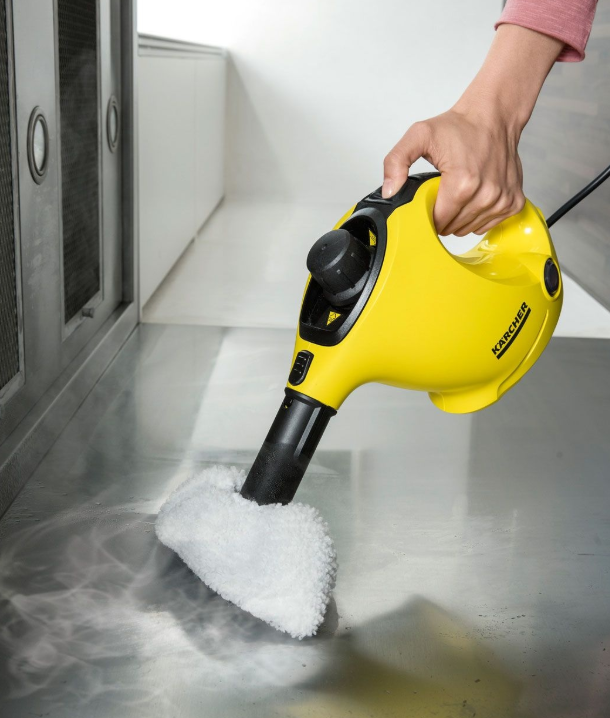 PPE
From 24th July, face coverings are compulsory in shops and supermarkets, meaning that all employees and customers should be wearing one before entering the premises.
Although customers should come with their own mask, there is also the option for shops and other commercial spaces to provide disposable masks for their customers to ensure entry and safety of everyone. Employees should be provided with suitable PPE for their work, including disposable gloves if necessary.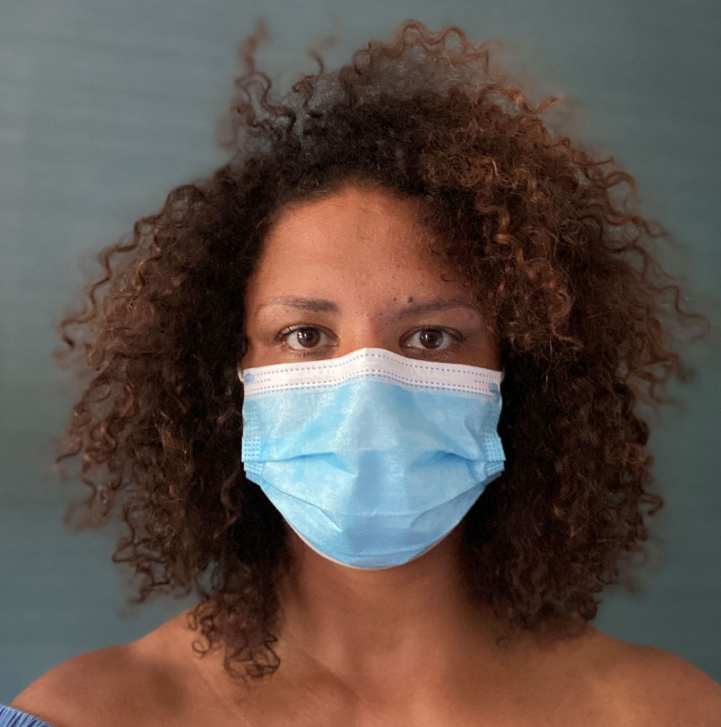 ---
As life slowly gets back to normal, the safety of employees and customers is more important than ever. Following guidelines and ensuring everyone is as protected from viruses as possible is easy with the right equipment and furnishings from Equip4work.

---
Related Articles:
Improving and Maintaining Workplace Cleanliness